Experience
the beauty
Victoria Flats
Welcome to Victoria Flats! We might not break world records, but we're driven to deliver an experience worthy of your refined standards. With over 15 layouts brimming with high-end features, as well as places to socialize, and a rooftop deck to admire nature views, our community sets the bar for luxury living. But that's not everything that makes our apartments in Victoria, MN, such an amazing place to dwell in – it's also the downtown location that will steal your heart.
Relax. Retreat. Repeat. Our suburban setting with a rural feel has a calm-inducing ambiance, but you'll feel connected to everything as soon as you head to the rooftop deck. Grill your favorite meals, sunbathe on the loungers, or throw a party with friends. If you're a gym buff, you'll love the 24-hour fitness center where you can start working out first thing in the morning or right before you go to bed. Our Victoria, MN, apartments will impress you from the first moment with their sleek lines and polished designs. They come in studio, one, and two-bedroom layouts with granite countertops, refrigerators with double doors, washer/dryer sets, and large closets with Californian installations. What's more, select units feature gas ranges, enclosed balconies, and walkout private entries.
Victoria is known for its abundance of stunning lakes, verdant parks, and hip gastropubs, and you're surrounded by them all. Steiger Lake, Carver Park Reserve, Lake Auburn Campground, School of the Wise, and some local favorites are right down the road. Meanwhile, easy access to the hub of thriving enterprises and Fortune 500 companies in Minneapolis guarantees an optimal work-life balance. Ridgeview Medical Center is only 12 minutes away, while Best Buy, 3M, and General Mills are 30 minutes away via car.
Call us today and ask everything you want to know about our Downtown Victoria apartments!
Thoughtfully designed floor plans for you!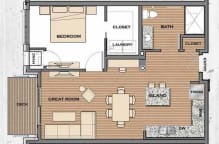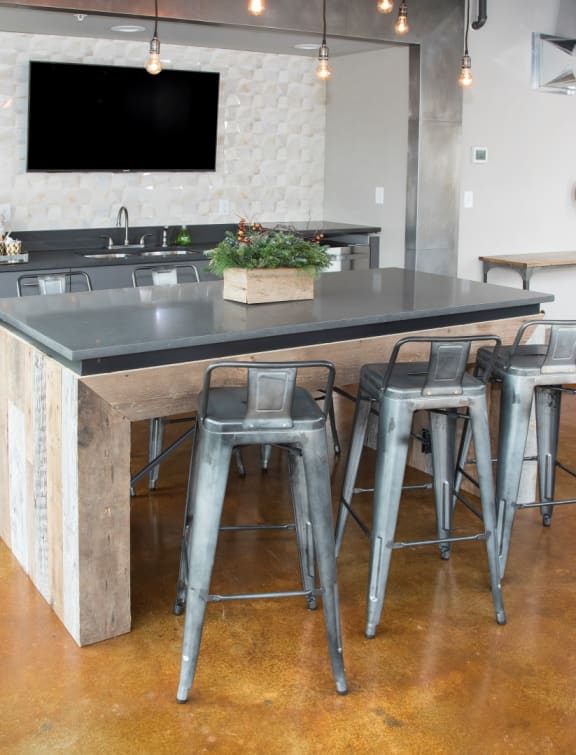 Great Places
to enjoy, eat & shop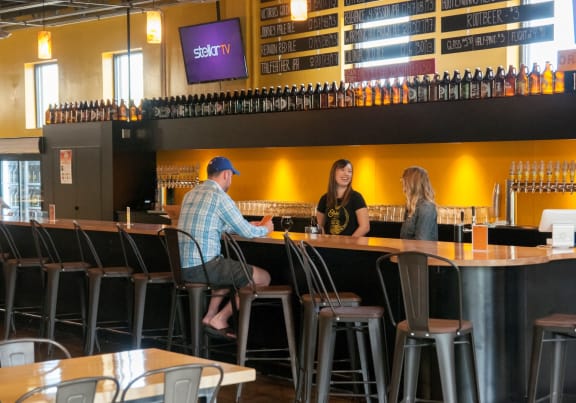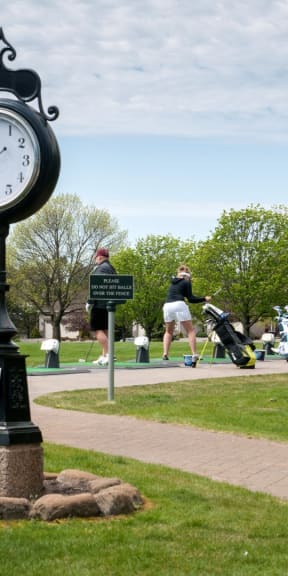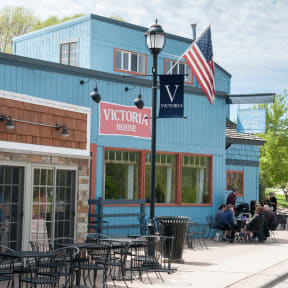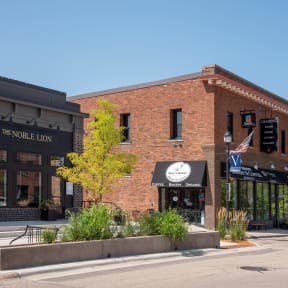 Victoria Flats Apartments welcomes you to an exciting apartment community within the Downtown Victoria area, filled with features and amenities that will take apartment-living to the next level.
Ready to
get things started today?